Healthy products from controlled supply chain

No stress in the pre-slaughter handling of poultry

Healthy environment, pure water, controlled temperatures, monitoring
The highest quality on your table
--- ---
The company's main aim is to provide consumers with fresh and healthy products: we respect the natural growth phase of the chicks and before processing extreme care is taken not to subject the animals to unnecessary stress, which would affect meat quality.
As the product grows slowly, the loading phases are also very slow. Night-time hours are chosen for this operation, so that the animals do not remain in their cages for too long.
Given the proximity of the farms, the animals face very short trips and before processing, we take care to provide them at least 2 hours of resting time, in order to avoid the stress factor caused by transportation.
The chickens, thus processed and packaged, leave with our own refrigerated delivery vans at 8:00 a.m., in order to be available at 10:00 a.m. at retailers' stores, so that the buyer brings to his table an extremely fresh and healthy product.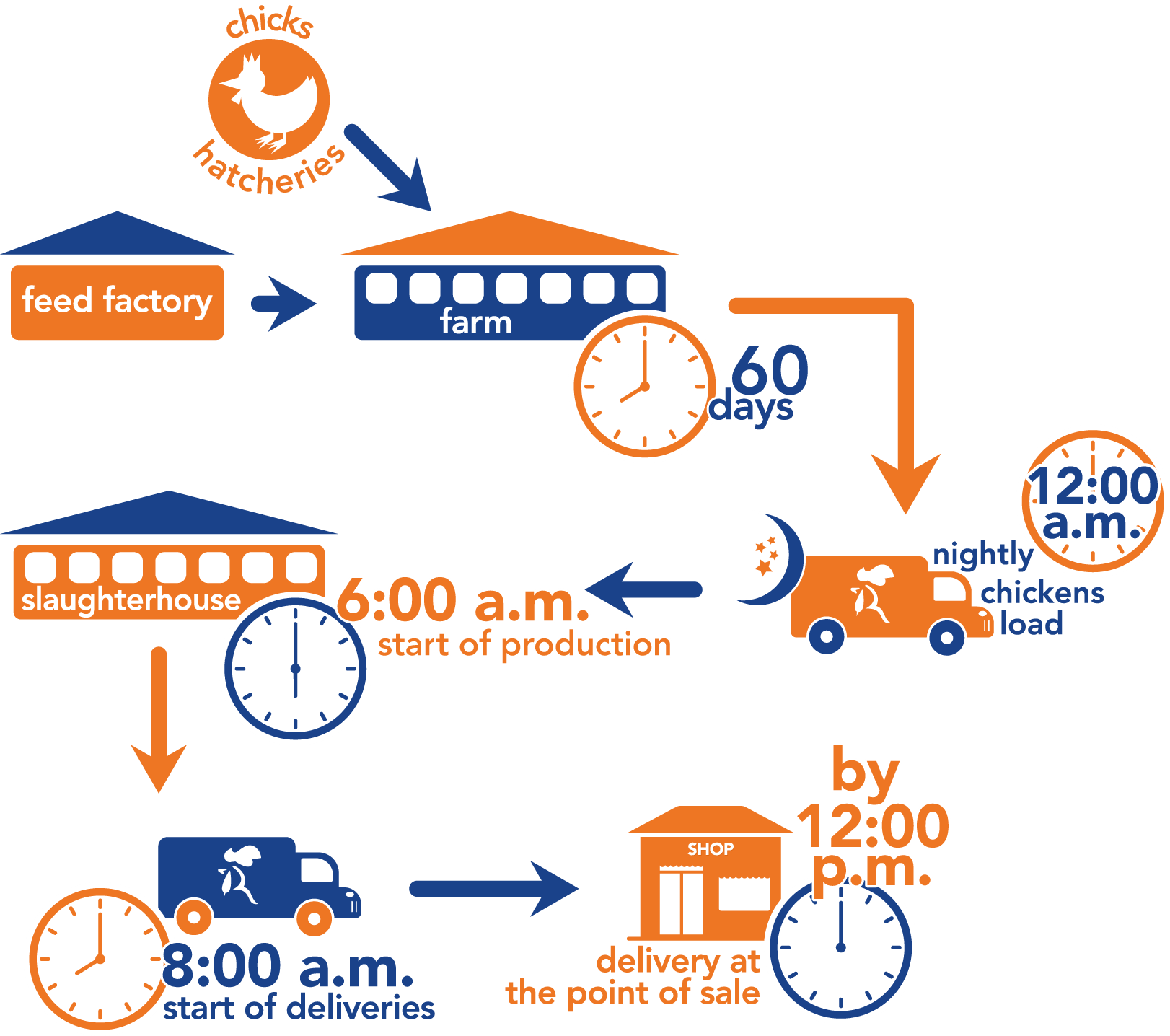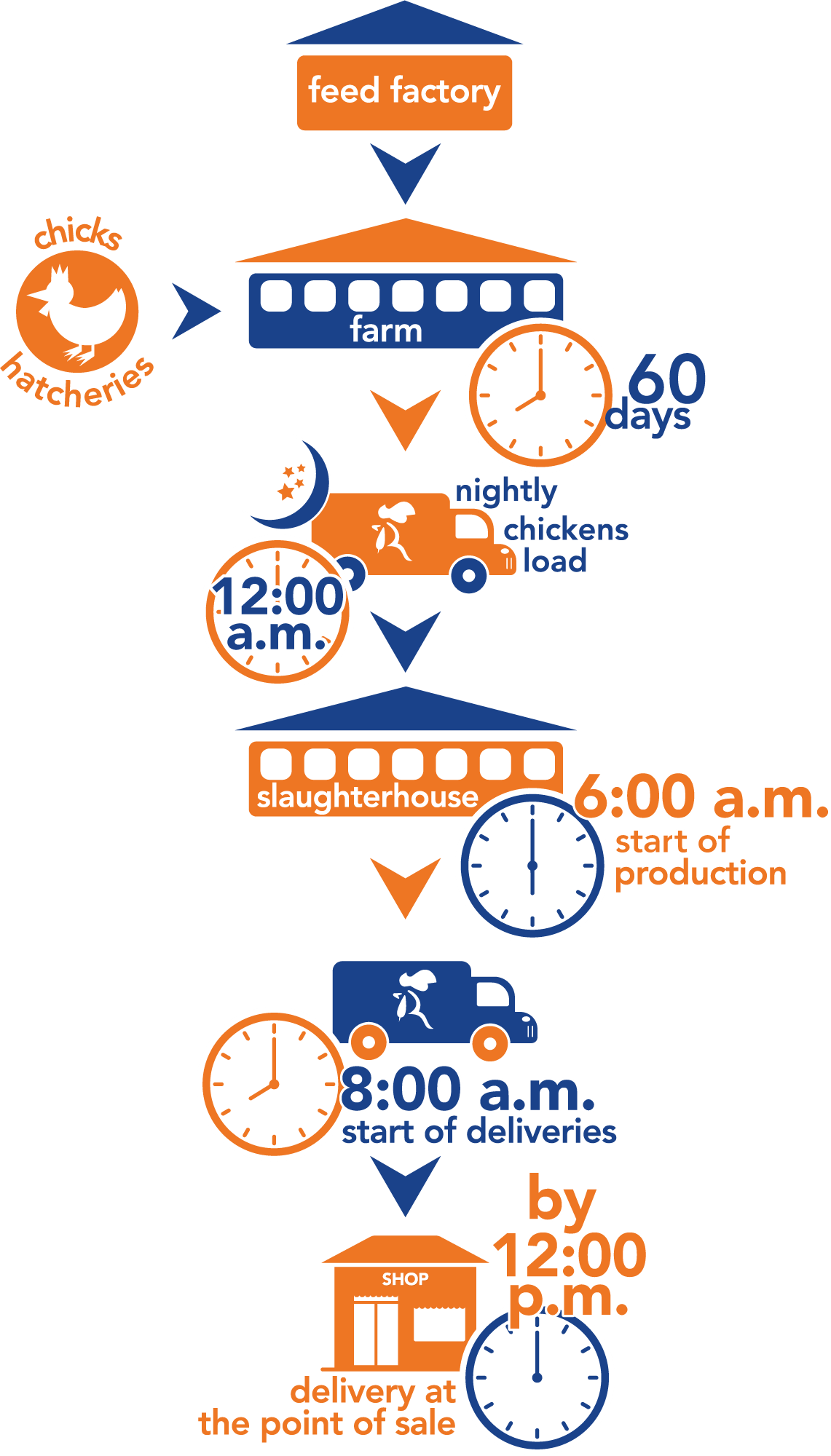 The supply chain: 100% italian chicken, zero food miles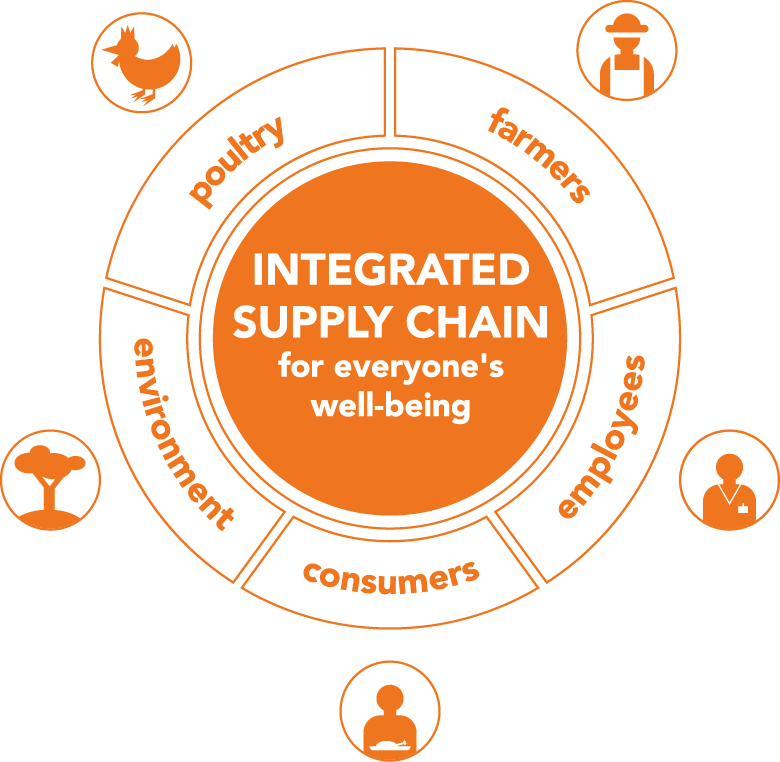 Il ruspante boasts a 100% controlled supply chain:
from farming, to processing, until meat delivery, following a strict food guarantee model, ruled by regulations and controls that ensure high safety and hygiene standards throughout the process.
The product is born and grows up in Italy.
Our company entrusts to selected farmers the care of the chicks, that are daily monitored by veterinary partners. The farmers of the supply chain are continuously updated and are able to make farms increasingly technological.
From feeding to poultry health
Feeding is meticulously cared, not only because Il Ruspante has selected certified feed factories, but also because it uses specially designed feed to meet chicks needs, through a selected cereals mix.
The company's commitment is to respect its principles and national and European safety regulations, that not only prohibit the use of hormones but also the administration of antibiotics, used as growth promoters for chickens.