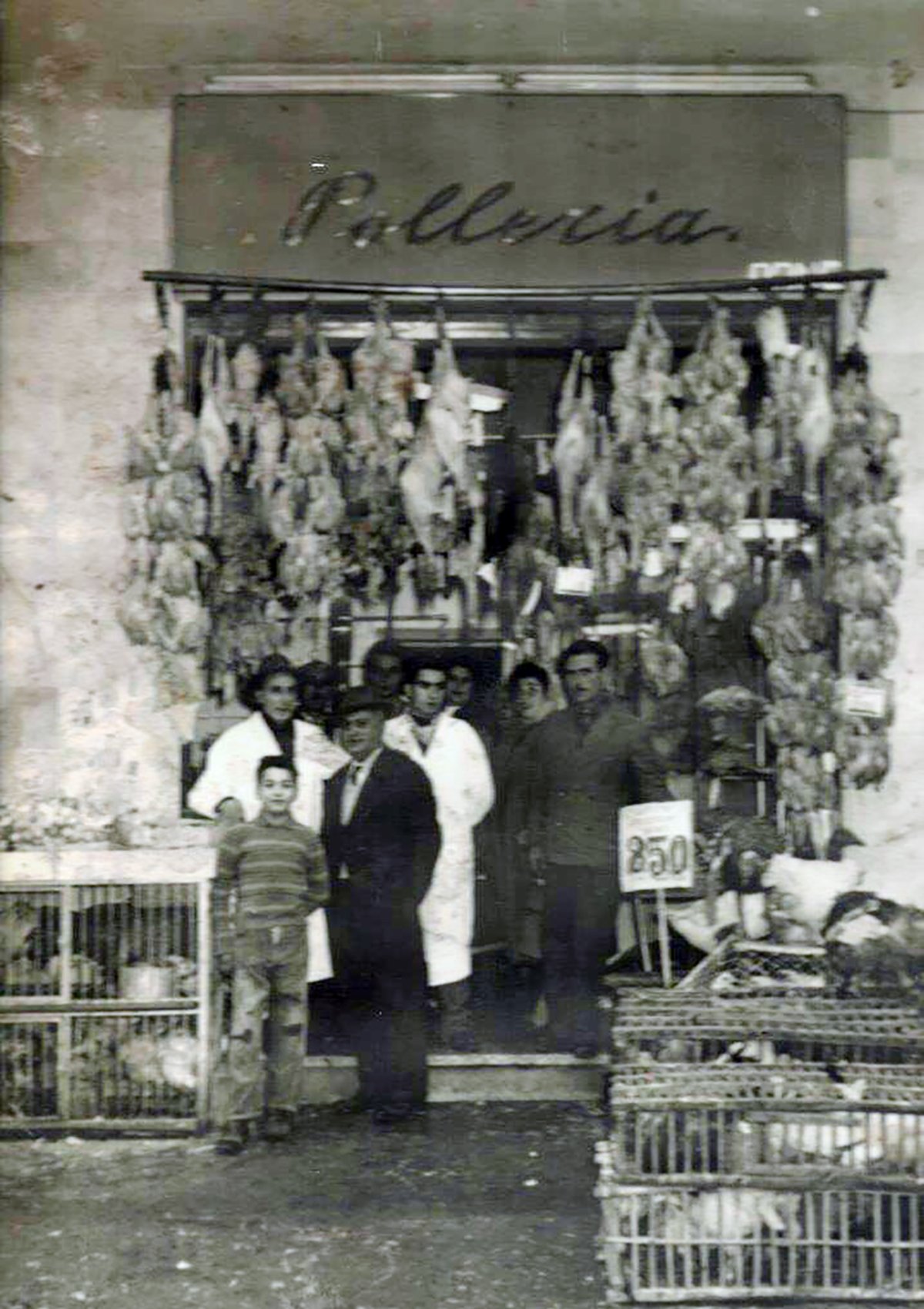 Il Ruspante, good italian chicken since 40 years.
The story of the Rinaldi family began in Naples, in the early 1900s.
The Rinaldi family has its own small business activity at the historical market at Porta Capuana: the seven brothers buy chickens in Cassino and Montecorvo to resell them in large baskets at the Naples market.
Later, in 1937, the Rinaldi family opened its first shop in the Vomero district at Piazza Medaglie d'Oro and shortly after in Via Scarlatti, both nerve centres of the city.
Originally it dealt with the simple poultry marketing and only afterwards, with grandfather Francesco, a more structured activity gradually began to take shape, laying the foundations for the existing company complex.
Between 1940 and 1945, in the midst of World War II, the Rinaldi family, driven by its entrepreneurial spirit, began to design the first manual slaughtering plant, processing between 700 and 800 chickens per day.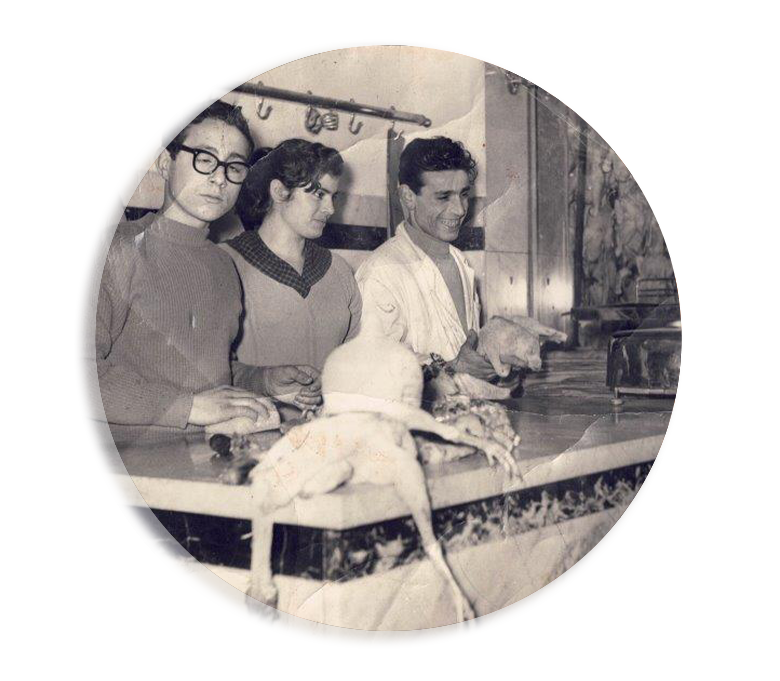 In 1968, Luigi Rinaldi bought the first piece of land in Melito, dreaming of starting his own poultry farm. At the beginning, the slaughter process was carried out manually and over time, by setting up an automatic transformation process, Luigi's business became a true industrial enterprise.
A new factory was built in 1980, covering an area of 7,700 square meters, both indoor and outdoor.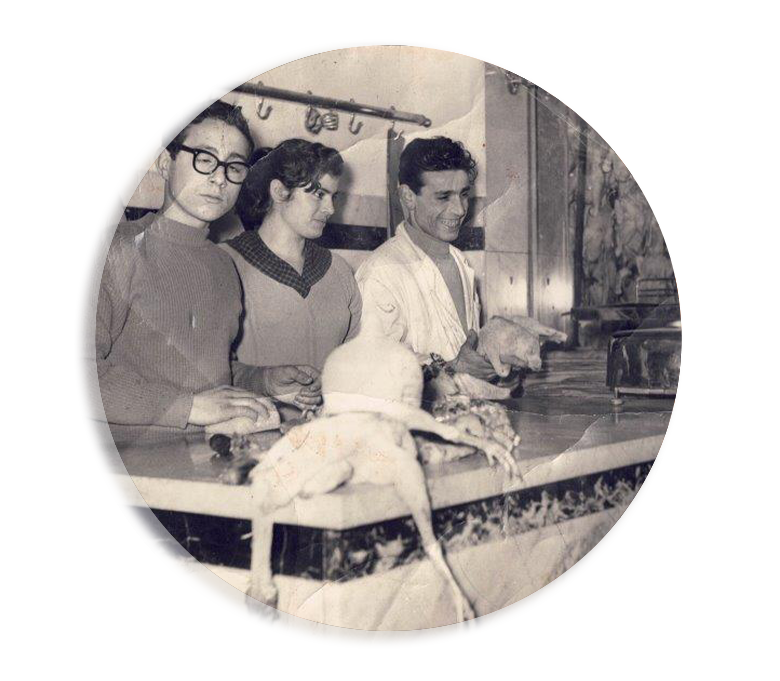 Today Il Ruspante, at the dawn of its 40th anniversary, beyond the considerable corporate area, including 200 square meters dedicated to the administrative offices, can boasts of having cutting-edge machineries and equipments that allow to process around 23,000 poultry per day , thanks to the process automation, in full compliance with European regulations and standards in relation to the control system, quality management and corporate responsibility.
Above all, Il Ruspante is a business reality, with a history and tradition like few others, which offers work to more than 50 employee who nowadays, like 100 years ago, are part of the great Rinaldi family.
Il Ruspante is a healthy, 100% Italian company producing good Italian chicken since 40 years, for which products and work quality is the real business plus.